The Centre of Information Technologies ChTEI KNTEU
---
General information
---
The Center of Informational Technologies (CIT) takes a special place in the structure of Chernivtsi Institute of Trade and Economics. The main strategies of the development of the Institute in the area of informational technologies in educational process, methodical and administrative activity of the Institute are determined here. Activity of the center is inseparably connected with the activity of the Institute.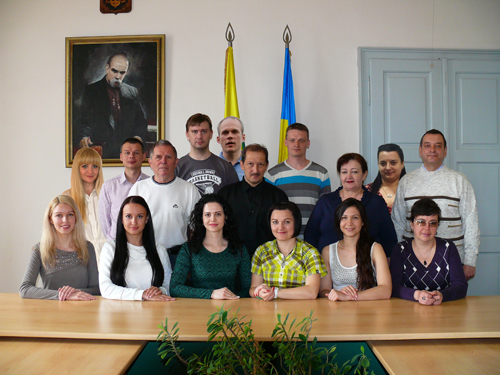 Creativity and search are main features of CIT employees. Its staff constantly strives for positive changes.
Center supports serviceability of existing equipment in the Institute, coordinates a set of duties connected with computerization in the areas of:
- design, development and operation of Institute network;
- increase of the material and technical base for providing educational process with computer and multimedia equipment;
- introduction of Internet/Intranet technologies;
- ensuring success to the informational resources of the international network – the Internet;
- using of modern computer technologies in educational process, first of all – the introduction of distance education (at the web-site of the Institute it is represented by the Problem Laboratory of Distance Learning);
- developing, administrating and support of applied programs that serve educational process, administrative and housekeeping subdivisions of the Institute;
- the introduction of the system of automation management of the educational process.
The center organizes computer courses. It provides access to the Internet for the participants of different projects.
12 educational computer classes with modern computers (including the cabinet for self-study and term and diploma projects preparation) are functioning at CIT. Technical and computer means of all classes, departments and subdivisions of the Institute are united to the single telecommunication network of the Institute.
---
Staff
---